Yank The Army Weekly October 13, 1944 Lynn Bari ~ Land Mines ~ Solomon Islands
Published by U.S. Army Information and Education Section
24 pages
Copyright 1944
10.5x14 inches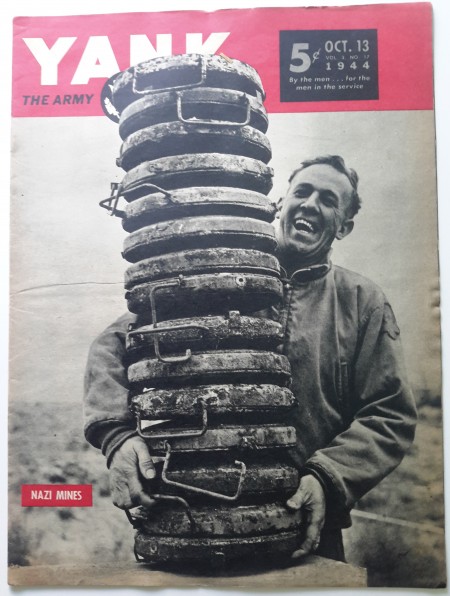 CONTENTS:
War in the West: Rolling On Toward Liege
How Brassiere Boys Held Brest
With The Canadians in France
Yanks at Home Abroad
Who Should Be Discharged First After The War?
On the Thatch Run: Solomon Islands
Adriatic Front
German Land Mines
Pin-Up: Lynn Bari
Golf's Gold Rush
... plus much more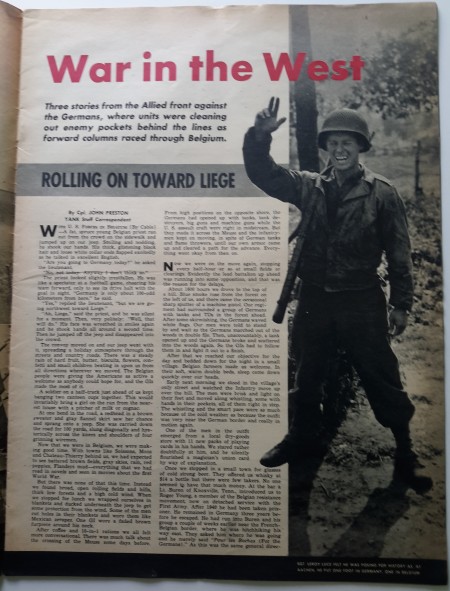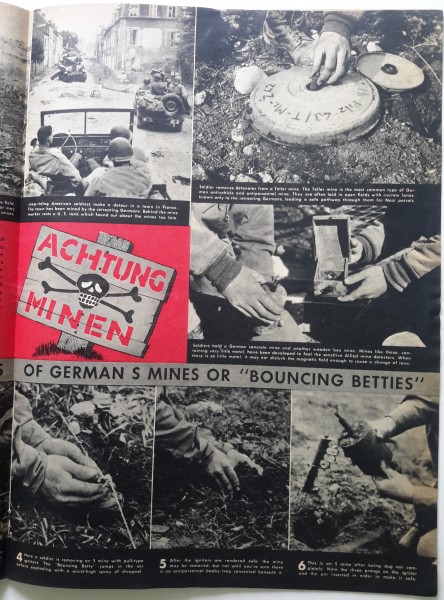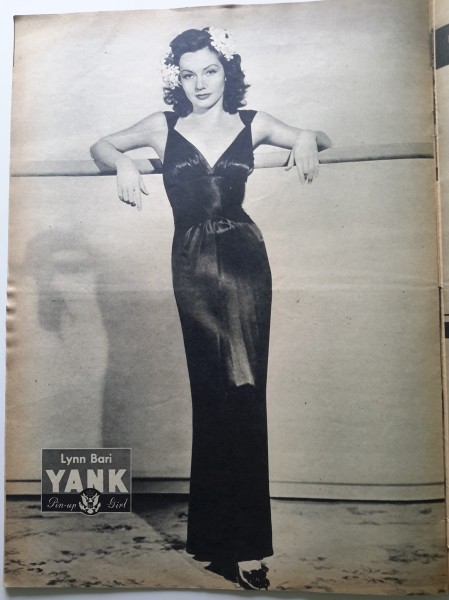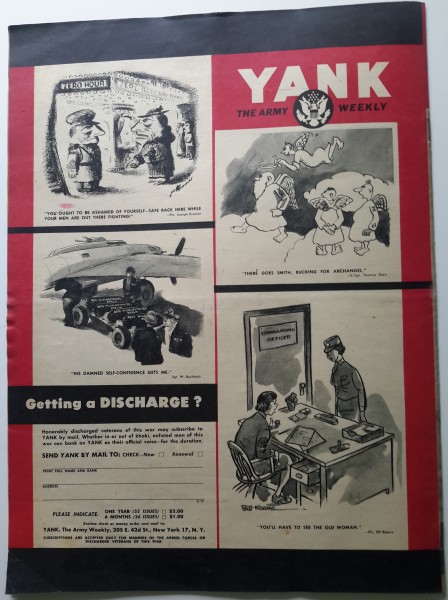 Condition:
This issue is in very good condition. All pages appear to be intact, without tears or large creases. There is a small amount of wrinkling. See scans for details.