SOVIET RUSSIA TODAY November 1942 USSR Propaganda in America
Copyright 1942
8.75x11.75 inches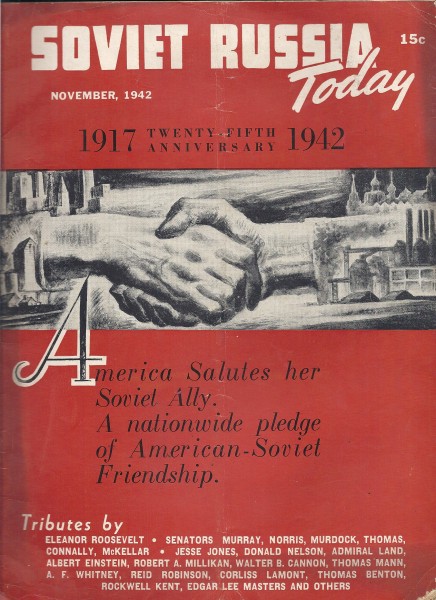 CONTENTS:
Editorial
Congress of American-Soviet Friendship
The USSR Stands Invincible
A Quarter Century of Progress
American-Soviet Friendship: Key to Victory
One of the Two Hundred Million
Chicago's Negro Citizens Greet Pavlichenko
Recent Progress of Soviet Science
War Medicine in the Red Army
American Salutes Her Soviet Ally
The Test By Arms
American Workers in Russia
The New Soviet Man: Homo Sovieticus
Soviet Economy, The First 25 Years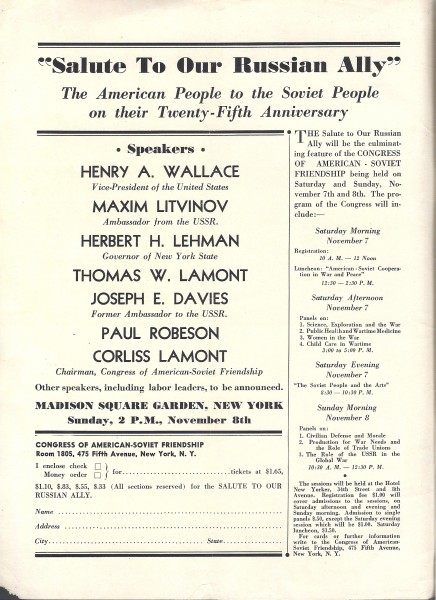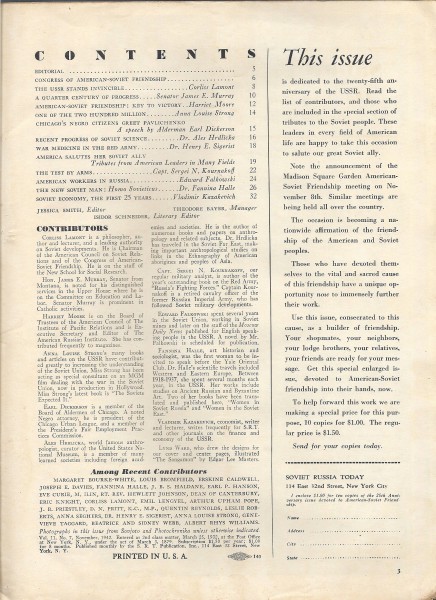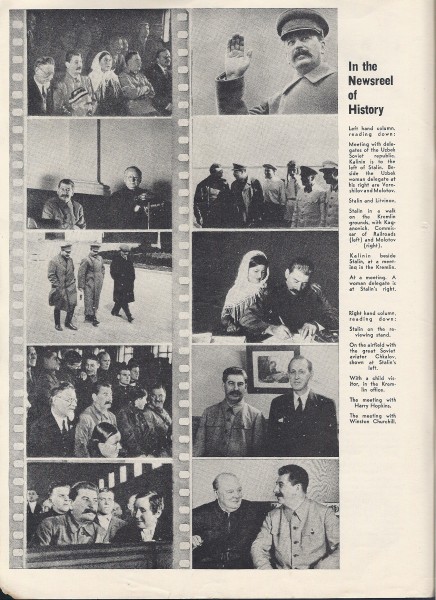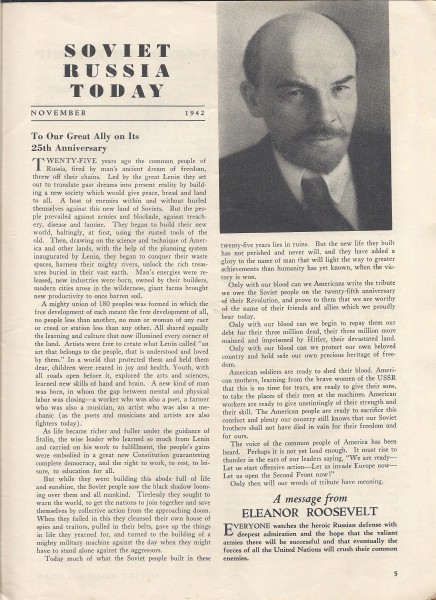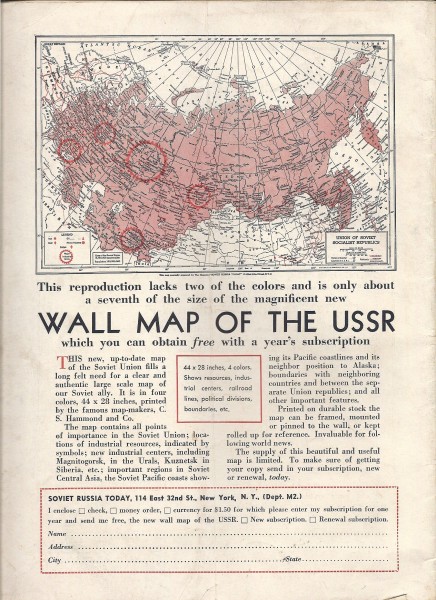 Condition:
This issue is in very good condition. All pages appear to be intact, without tears. A small piece of the bottom right corner is missing from about the first half of the magazine. There is a vertical crease down the center of the issue, indicating that it was folded in half at some point. See scans for more details.
Price: $12.75
Free Shipping!



Lot #8859