SHIPPING WONDERS OF THE WORLD #41 - South Africa's Blue Riband Liner
36 pages
Copyright 1936
8.5 x 11 inches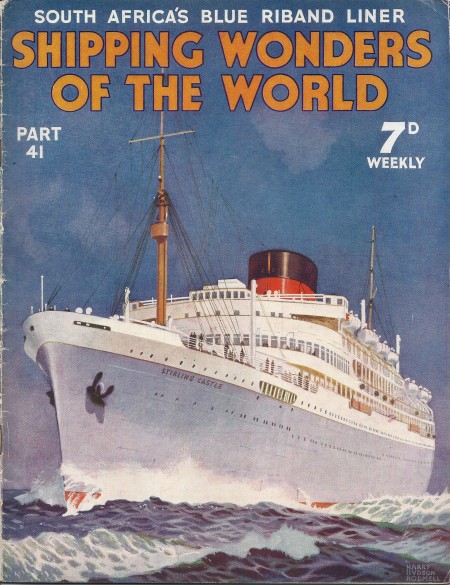 CONTENTS:
Man's Conquest of the Depths -- Frank D. Lang
Marine Engines and their Story -- F. E. Dean
Thames
The World's Largest Ships
R. M. M. V.
Fifty Years in Sail -- Capt. J. W. Holmes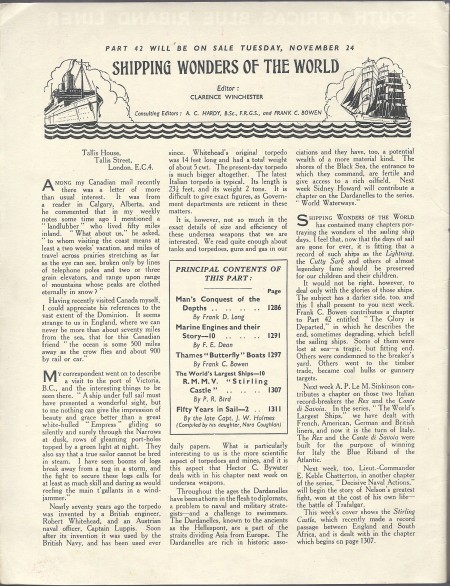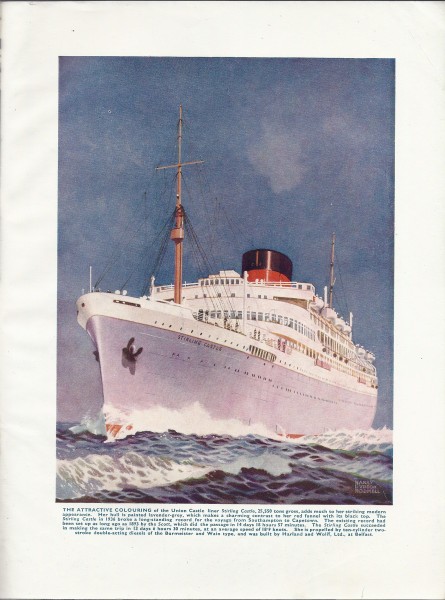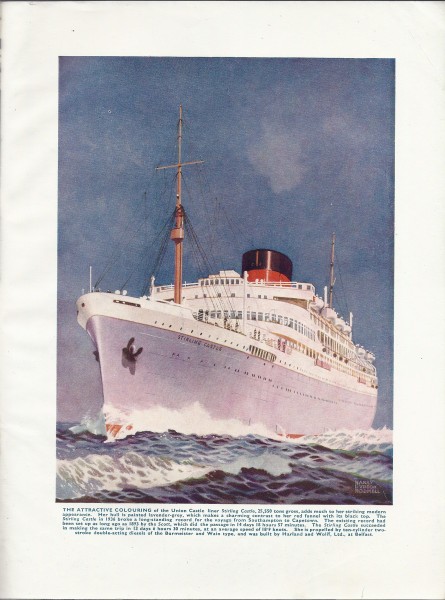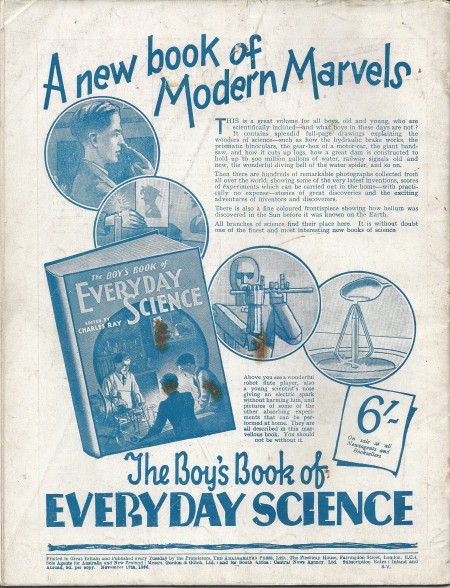 Condition:
This issue is in good condition. All pages appear to be intact, without rips. Some corners show creases. There is some wear on the covers (see scans) and along the spine, though there is no separation. There are a few rust stains on the back cover that have bled through to the last two pages, though the stains do not interfere with the readability of those pages.