Vintage MALE Adventure Pulp March 1953 25 Features
Published by Male Publishing Corp.
98 pages
Copyright 1953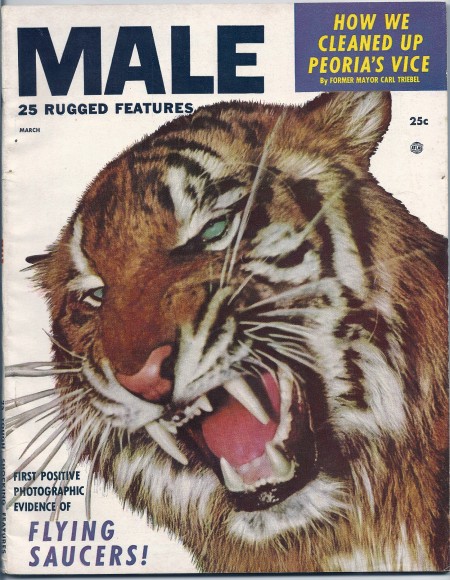 CONTENTS:
Find My Tanks! by Tech. Sgt. Arthur G. Farrington, USMC
We Blew into Shangri-La by Lt. Randolph Eskew
Bullets at 15 Yards by Earl G. Handley
The Broken Bodies of Broken Place by Jorge Fernandez
Bite Open the Jugular by Si Podolin
How We Plugged the Columbia by Emile C. Schurmacher
I Bucked a Blizzard by Stuart Mace
The Vice that was Peoria by Carl O. Triebel
He Dyed Her Hair In Blood by Robert J. Levin
My Greatest Sport Thrill by Sugar Ray Robinson
Isle of the Killer Boars by Bill Bryant
Relief Man: Use When Needed by Joe Page
In a Pig's Eye by Jeff Major, art by Charles Berger
The Last 200 yards by Land Kaderli, art by Mort Kunstler
The Flying Saucer Heads South
The Mountain That Spits Fire by Arthur L. Center
The Battle of the Wooden Horse by Oliver Philpot
Medicine for Males by Anthony Ridge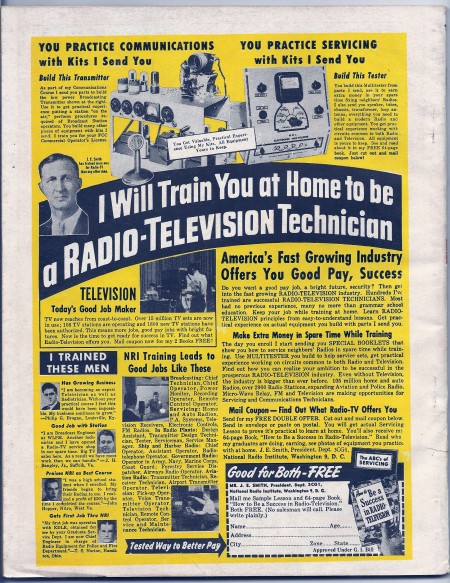 Condition:
This issue is in very good condition. Small amount of wear on the covers (see scans). All pages intact and without tears. Some yellowing due to age.
Price: $13.75
Free Shipping!



Lot #8632